Save your custom built WordPress queries and shortcodes using the Saved Query module for Easy Query Pro.

The Saved Queries module let's you save queries directly from the Query Builder and then manage those queries in separate Saved Query management page within your WordPress admin.
Save queries directly from the WP_Query() Generator.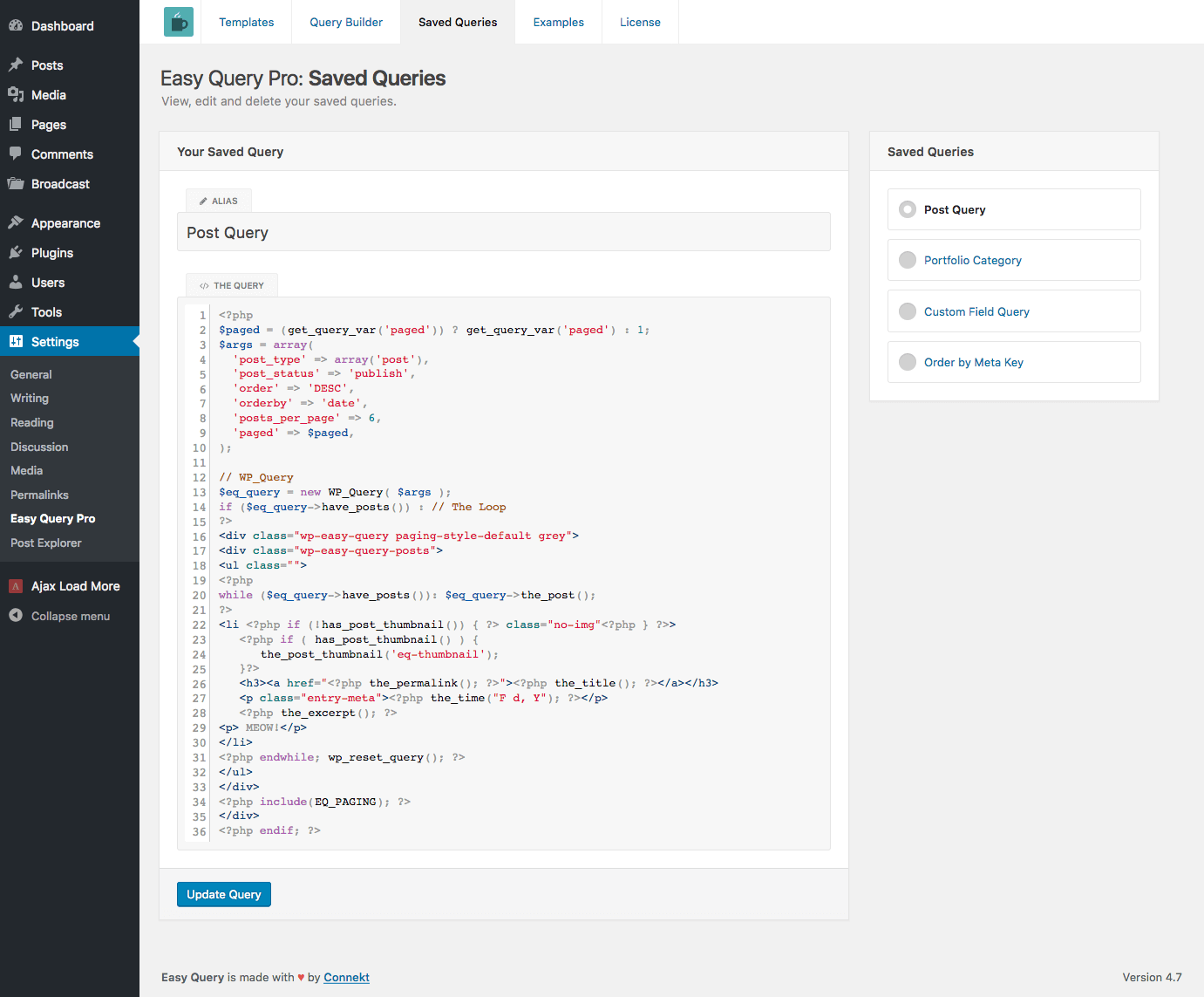 Visit the Saved Queries page in your WordPress admin to view/edit all queries.